Extra-Curricular sessions, held every Friday afternoon, are always hugely popular with students and staff alike. For some it's a chance to try something new, for others the time to have fun with their friends in a different learning environment. But for some students it's also a valuable opportunity to achieve an extra qualification and add another dimension to their future applications for further education courses and career paths. One such session we have been offering is the Navigation group. This will enable students to attain the Bronze Award for the National Navigation Award Scheme (NNAS), and to contribute to their Duke of Edinburgh Bronze Award.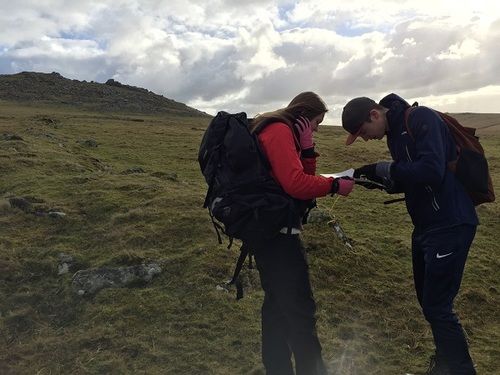 Since the start of the New Year, the students have been developing their navigation skills which will prepare them for their Duke of Edinburgh and NNAS assessment. The Duke of Edinburgh Award Scheme aims to give life skills to young people, which will build stronger, more confident and resilient students, and benefit the community as a whole as they undertake a variety of challenges and assessments from volunteering to physical activities and life skills to expeditions. According to the organisation achieving a DofE Award is a passport to a brighter future as they are highly valued by employers and universities and we are thrilled to be able to offer it to our students for the first time.
We now have three teams who will be completing their expeditions in and around the South West Coast Path. The skills which they have developed up until this point shall be put to the test in practice sessions and in the real assessment expedition under the expert instruction of Ms Parker and Mr Boardman.